More than 900,000 people are lodge FIR for a missing person investigation or missing child investigation and have to entered into local police station in Delhi & all over India yearly.
These figures does not match match who missing accidentally and do not able to report a complaint for missing.
Local police's process has a very long and simple process to track a missing person that term missing person is little narrow.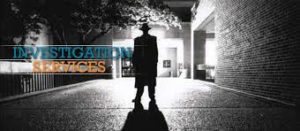 Local Police begins a missing person investigation at a very small time after the person was seen last movement.
This is too late if the person has been kidnapped for a killer.
Local police are unwilling, because of thinning resources, to search for people who left home and for those who are living on roads.
If Police led missing person search. local police will stop track after a limited time period and declare a cold case.
Local Police can do the best with resources they have, but they are not equipped to deal with crime rates in today. Persons who wants real speak and speedup needs,
Speak to Forensic Detective, A private Investigation Agency. A professional private investigator will immediately start to looking for missing person investigation as soon
as possible as you feel uneasy and will regular to find as long as you are now looking for your needs.